The Fintech Mobile app market may reach USD 277.22 billion by 2027 at a CAGR of 20.5%. FinTech is growing to be one of the enormous and promising industries. One-third of customers use modern FinTech mobile app features. The open-banking, digital banking, cryptocurrency, and other inclusive financial services are changing the finance landscape globally. Most countries are carrying out a paradigm shift in this sector.
Benefits of Using FinTech Mobile Apps in 2023
People nowadays look forward to personalized and comprehensive financial guidance that can assist them in navigating financial challenges. FinTech app development solutions from BoTree Technologies will help you attract billions of users and improve the user experience.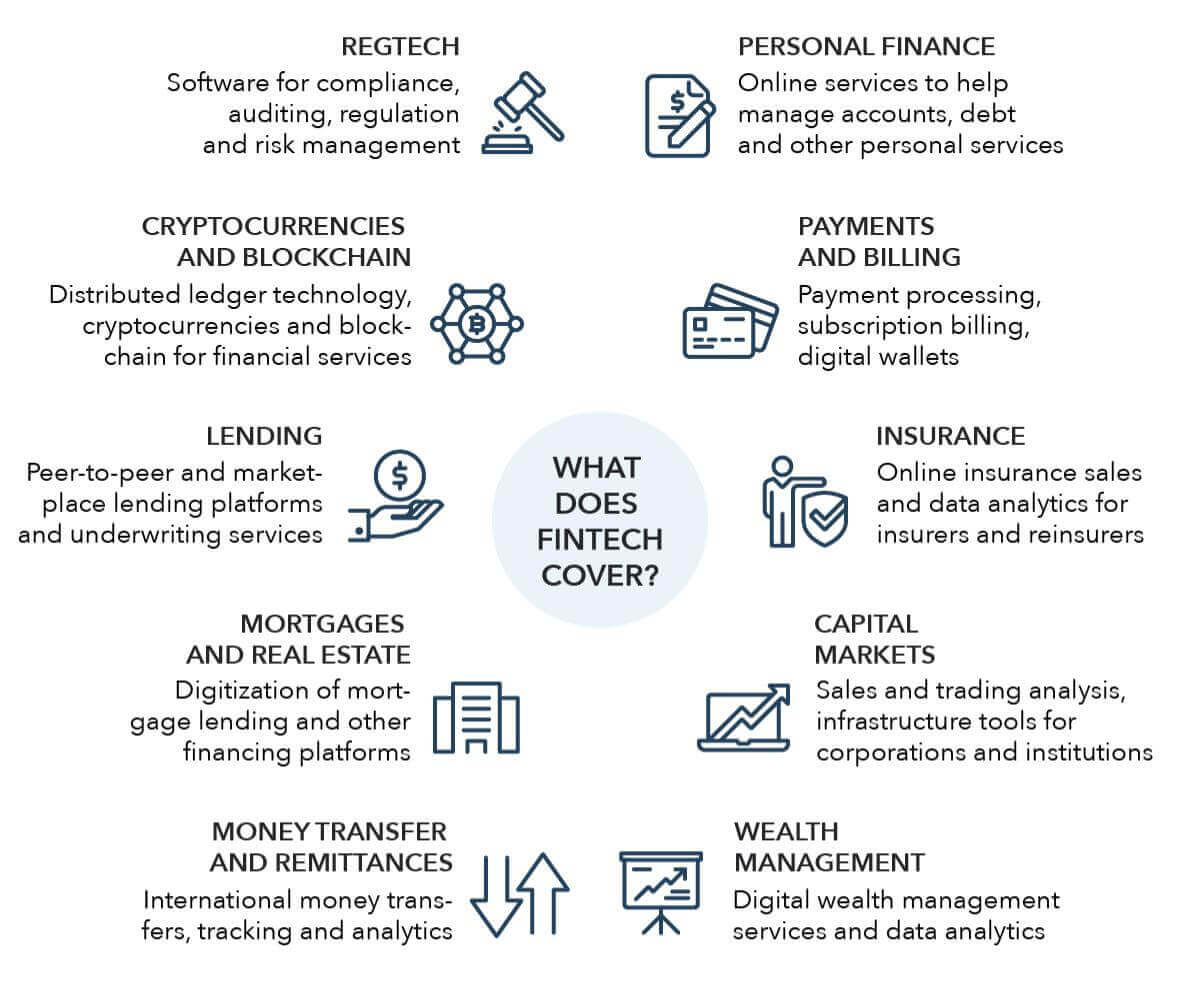 Its benefits are:
Facilitate transactions using mobile connectivity, leading to better transparency and business access.
The FinTech mobile banking apps support financial inclusions that improve the banking experience and provide convenient financial services.
If your FinTech app ideas include financial literacy and factual information, more users will opt for it. It will enhance one's credibility.
Get customized investment and financial literacy advice from the newly devised Robo Advisors. They will create your online financial accounts to give you a hassle-free experience.
Read more: The Future of Finance: Examining FinTech Application Examples
Top FinTech Mobile Apps Features to Watch out for in 2023
IVR-Enabled Payment System:

Making bill payments over the VoIP phone system is easier without connecting to any live agent. IVR payment tool helps users to make secure payments by typing the credit or debit card numbers via the keypad.
If the customer is speaking the number, then the system uses DTMF technology to process the financial transaction. Companies can also hire a FinTech app developer to create a mobile app for managing the cards, making voice-assisted mobile payments, and reducing the steps in mobile banking.

Biometric Authentication:

FinTech application development helps embraces digital financial services by using modern technological platforms like AI, Machine Learning, etc., to automate the whole process. These innovations drive the FinTech industry and application development.
FinTech app development services providers use Biometric Authentication to secure the customers' funds. It enhances the user identity and access control system. Furthermore, it helps in avoiding money laundering and spoof attacks.
Biometric Authentication allows only legitimate users whose retina scan or facial features will match during password authentication, multi-credential verification, facilitating online transactions, etc.

Open Banking:

With FinTech mobile applications, the users have an open banking concept. It offers more financial control to the users by helping share the data between third-party FinTech companies and banks.
Authentication and security features will allow users to access third-party financial services easily.

Gamification:

Custom FinTech app development service providers add gamification to help users play the in-built games or cross the different levels to win badges, discounts, or stickers. The cashback goes back into their account, or customers can redeem these bonuses at different merchandiser sites. According to Statista, the gamification segment will grow at a CAGR of 7.36% during the 2023 to 2027 period. Moreover, the experts have projected the market volume to reach $419.70 billion by 2027. Varied examples of FinTech apps under this gamification segment include Target, Nike Run Club, Waze, Qapital, Revolut, etc.

Virtual Cards:

End users use virtual cards for a short period to make payments according to the balance kept in this 16-digit electronic card. Most FinTech mobile application development companies recommend the financial transaction feature based on virtual cards.
You must input the card number, enter its validity, verify the OTP sent, and complete the transaction. These virtual cards provide a high level of security as they are only valid for a short time or until the balance is used. You do not have to search for your debit or credit cards, and the convenience of payment is an extra feature.

API Integration (Banking as a Service):

The FinTech mobile app design includes third-party tools and correct APIs to integrate with the Banking as a SaaS platform.
FinTech companies pay a fee to access the BaaS platform by using the Banking as a SaaS architecture. Here, the financial institutions or banks act as the BaaS provider to offer correct APIs to the FinTech companies.
Moreover, these companies use APIs to build new financial services. It frees companies from installing complex hardware and software. So, a better customer experience resulted in user satisfaction and increased customer usage.

Embedded Finance:

Non-financial services in the financial setup, like merchant rewards, insurance from the railway or air booking apps, or the provision of a departmental store credit card, increases customer satisfaction and business revenue.
The banking services covered are credit investment, banking investment, credit line of payment, or peer-to-peer insurance. However, choosing the right FinTech mobile app development company with significant experience in this domain is important.

Sustainable Finance:

Banking institutions are expected to contribute towards a sustainable and low-carbon economy. Many banks render the products/services that promote a green economy. It includes green bonds, investment funds, loans, and providing advice on sustainable spending.
Creating mobile apps promoting financial sustainability will promote customer satisfaction and more user retention in financial businesses. It will enhance the company's credibility and operational activities too.
How to Find the Trusted FinTech Apps Development Company?
Must follow agile frameworks, perpetual development, adaptive to planning, provide quick market access, flexible, and have room for continuous improvement.
They must offer secure, reliable, scalable, navigable, and flexible FinTech apps.
Check the industry experience of a software development company. They must offer an advanced and robust app development ecosystem.
Must offer adequate support after the app development.
Must provide customized solutions and be cost-effective.
Checkout our Successful Case Study of Loan Management Systems
Get the Top-Notch FinTech Apps Development from Experts!
After discussing the FinTech app's benefits and ultra-modern features, you may be excited to have your own application. FinTech apps have a huge growth capability since it offers effective and convenient financial services. However, it's always a challenge to know where to start and what to keep on priority. After you have the list ready, you need a reliable fintech software development company to convert your vision into reality.
BoTree Technologies has significant experience developing FinTech apps and is the right technology partner you are looking for. Let's connect and get started.
Contact us today for a FREE CONSULTATION.